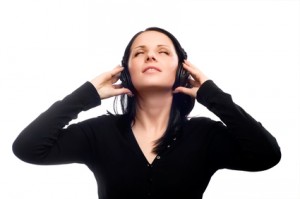 Finding free music downloads can be a challenge. The biggest problem is the number of fake sites that are always claiming to give free song downloads. Many of these sites will need you to either register or download something. In the worst case scenario, some sites will actually lead you on for hours taking you from one useless step to another until you eventually tire. But in the midst of all these, there are several sites that offer the real deal and will give you something that you can actually listen to. Here are a few of these sites:
1. Beemp3.com: This is a favorite among many people. Beemp3 is one of the longest running sites offering free music downloads and there are few sites if any that can claim to have a larger database of free songs. Beemp3.com is not just free but also quite easy to use. All you will have to do is enter a "Captcha" and you will be set to download at very good speeds.
2. Mp3Raid.com: Is also a great site and they also have a good database. Searching for songs is very easy here and their well organized database will allow you to find songs and artists quickly. The downside is that it takes two or three steps to get to the free music downloads.
3. Mp3.com: This is the site with the easiest name to remember and just like the name, the site is also very easy to navigate. The songs on the site are carefully grouped according to genre so if you are not looking for a particular song but just a particular type, say jazz, this site will give you a much easier time. The downside is the small size of its database and there are many songs that you would not find here.
4. Alfamp3.com: This is also another good site and offers not just free music downloads but also music videos so it can be lots of fun. There is a good deal of clicking required to get to the songs so patience must be exercised.
5. Plazamp3.com: This site definitely works. The problem is that the sheer number of ads will overwhelm most people and it is easy to click on an ad thinking it is the download link. If you know your way around ads you should be able to get something out of this site.
---
Written by: Charles Aol